By David Wolf, Attorney
Published by Child Injury Lawyer Network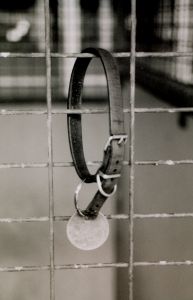 In McCormick, South Carolina, a family and community are mourning the tragic and most unexpected death of a 9 year old girl. It was reported that Kristen Dutton was attacked by an Akita dog that was purchased just three weeks before the incident by the girl's grandfather. The Japanese Akita was quite a large dog and weighed in at 98 pounds. The dog bit the girl in the neck and she died from these dog bite related personal injuries at a local hospital. The incident took place outside when Kristen was alone with the dog. It was reported that the South Carolina Department of Health and Environmental Control would pick up the dog to euthanize it. See South Carolina Girl Killed by Dog at Grandfather's Home.
Whether a dog is a family pet or a stray one, dog attacks continue to take place in South Carolina and other States. Some attacks are unpredictable in that the dog had no prior history of aggression or dog bites while others incidents involve a dog with a history of prior attacks. It should be kept in mind by all dog owners, parents, and child care providers that dogs are unpredictable and attack (at times) for no apparent reason or cause.
Dealing with a dog bite attack can be most difficult for the family of the injured child. The ABCs of Child Injury – Legal Rights of the Injured Child – What Every Parent Should Know has a chapter on dog bites and also has information on other related topics like Medical Bills and Treatment, Damages / Compensation, and Homeowner's Insurance. You can receive a free copy of this book by clicking here.