By Scott A. Marks, Attorney and David Wolf, Attorney
Published by Child Injury Lawyer Network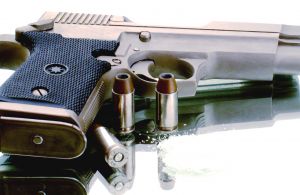 In California and other States, law enforcement officers often times send out public safety announcements. One issue that is often addresses in these public safety announcements is gun safety. Kern County California Sheriff Donny Youngblood recently spoke about gun safety and the tragic scenes that his police officers respond to. Namely, responding to a scene in which a child is shot "tugs at your heart" according to Youngblood.
It is important that all gun owners think safety first when possessing and storing guns. It is well know that children are curious and do not understand or realize the true dangers of guns and firearms. The confusion is only amplified by the marketing and distribution of toys that look just like real guns and firearms.
You can read more about Sheriff Youngblood's message and gun safety issues at Sheriff: Keep Guns Away from Children.