By Andrew Prine, Attorney David Wolf, Attorney
Published by Child Injury Lawyer Network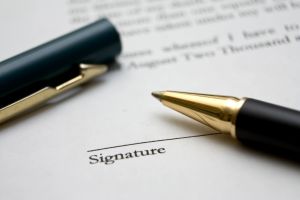 Governor Jennifer Granholm signed into state law Senate Bills 723 and 724, which will give parents more information about the day care providers they choose for their children. Public Act 85 will require day care providers to maintain a licensing notebook. This notebook will contain background information on the day care provider such as licensors renewals, past violations, or any special investigation that has been conducted by the Department of Human Services (DHS). This licensing notebook will be available to parents during operating hours. Also, DHS will not issue or renew a license to day care provider if there has been a past revocation of a license due to a violation that resulted in serious injury or death of a child while under the providers care. Public Act 86 will require DHS to list the number and nature of all special investigations conducted by DHS or any home classified as high risk. These new laws should provide parents with more important information about day care providers.
Laws such as Senate Bills 723 and 724 should empower parents and guardians with more information about day care centers. Requiring day care centers to provide detailed information to parents is a step towards making these facilities safer havens for children. Facilities that fail to follow the rules will eventually be closed down by the State or will go out of business as parents will select day care centers that follow the rules and pay attention to detail.
To read more about these new laws see New Michigan Laws Provide More Information to Parents about Day Care Providers.