By Will Brown, Attorney and David Wolf, Attorney
Published by Child Injury Lawyer Network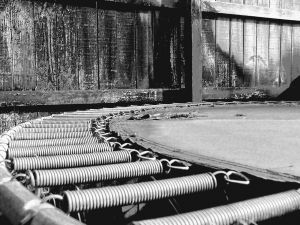 In Tremont City, Ohio, a 6-year-old girl fell off the trampoline located at her home. The child was being watched by her grandmother through the back door of their home. After the accident, which the grandmother witnessed, the child walked into the home then vomited and lost balance. She was flown to a nearby hospital where she was diagnosed with a mild concussion. The grandmother stated the trampoline was usually secured by a safety net, however, it happened to be unattached on the day the accident occurred. Although the family has had the trampoline for four years, the family took the trampoline down after the accident.
Devices such as trampolines or other play equipment are a great source of fun for children. However, fun-filled playgrouund equipment can be extremely dangerous and pose a serious risk of injury to children. Parents should take extra precautions if they decide to maintain playground equipment for their children, such as the safety net for the trampoline this family had. Children sometimes do not appreciate the dangerous nature of the equipment they play on. Therefore, parents, care takers, daycare providers, babysitters, and others need to take all reasonable precautions and safety measures to protect children from sustaining bodily injury from these types of playground equipment.
To read more on this incident see 6-year-old Ohio Girl Falls Off Trampoline, Suffers Head Injury.