By Rob Shainess, Attorney and David Wolf, Attorney
Published by Child Injury Lawyer Network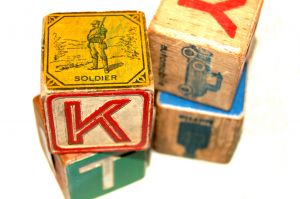 Minnesota day care centers are regulated by the Minnesota Administrative Code Rule 9502.0355 as the code pertains to Supervision, Behavior Guidance, and Corporal Punishment. A simple but important question is as follows:
Is Corporal Punishment allowed in Minnesota Day Care Centers / Child Care Centers?
The simple but important answer is NO. Pursuant to Rule 95.02.0395 of the Minnesota Administrative Code, "no child shall be subject to corporal punishment or emotional abuse. Under Minnesota law, corporal punishment means the non-accidental infliction of physical pain on a child by a caregiver. Corporal Punishment includes rough handling, hair pulling, ear pulling, shaking, slapping, kicking, biting, pinching, hitting, shoving, and spanking. Emotional abuse means the infliction of verbal or psychological abuse. Emotional abuse also includes name calling, ostracism, shaming, derogatory remarks regarding the child or the child's family, threats, and humiliation of the child.
In Minnesota day care centers, caregivers can provide behavior guidance but not in the form of corporal punishment or emotional abuse. Behavior guidance should be given to educate the child and encourage positive self concept, self control, and the teaching of acceptable behavior.
Compliance with Minnesota laws and regulations is vital to the safety and well being of each child in a MInnesota day care center. It is clear that consistent supervision of the children and adherence to rules and regulations can help prevent many personal injuries to children in Minnesota day care centers. Any corporal punishment suspected in a day care center should be reported to the police and / or licensing agency for Minnesota day care centers.
The book titled – The ABCs of Child Injury – Legal Rights of the Injured Child – What Every Parent Should Know – has chapters on Day Care Injuries, Playground Injuries, and other topics. A free book is available at Free Book for Parents – Helpful Information for Parents of Injured Children in Day Care Centers. The book is also available on Amazon, Barnes & Noble, and the Apple iBookstore.