By David Wolf, Attorney
Published by Child Injury Lawyer Network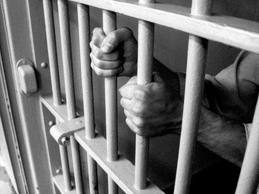 A former Colorado day care center worker was sentenced to a term of 40 years in prison for molesting children. Benjamin Janicki, 20, was formally charged with assaulting a fourth child during his employment at Park Hill United Methodist Children's Center. Janicki received the maximum prison sentence possible under his plea agreement: 40 years in prison followed by 10 –year sex offender supervised parole and a 12-year suspended sentence on lesser accounts. Denver District Court Judge Shelly Gilman issued the sentence.
During his sentencing, Janiki gave an unusual speech where he denied that he sexually abused nine preschoolers at a Park Hill children's center last summer. The speech, called "rambling" by the judge, helped cement his sentence, and prompted the defense counsel to urge a psychological evaluation. Janicki said about the children, "I worked my butt off day in and day out to help them. I allowed myself to forgive them whenever they harmed me or crushed me. I didn't want anything from [the children] other than their respect." According to one parent, his speech was the most painful part of the proceedings.
The defense attorneys said that Janicki suffered from ongoing mental issues such as severe depression and suicidal thoughts. They pointed out that he was in intense denial of his crimes, but said he could be rehabilitated with treatment and medication. Gillman said Janicki showed little potential to be rehabilitated in the future because he lacked any acceptance of responsibility and was unable to empathize with the victim or show remorse. For more information on this topic, see Daycare worker Janicki sentenced to 40 years for sexually abusing preschoolers.