By David Wolf, Attorney
Published by Child Injury Lawyer Network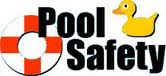 A near drowning of a seven-year-old boy has caused the Pennsylvania Department of Public Welfare to shut down three western Pennsylvania day care centers. Allegedly, a young boy almost drowned during an overnight camping trip and was saved by a nine-year-old girl. No adults saw the boy almost drown.
The Pennsylvania Department of Public Welfare cited the Kid Biz LLC day care center for gross incompetence, negligence and misconduct for allowing children to swim in a pool without lifeguard supervision, although two of the day care center's employees had training in water safety. The owner of the day care center, Adele Wood, said that she will appeal the ruling because of the families that will be affected by the shutdown. Wood also said that there has never been an incident during a camping trip in 15 years.
Pennsylvania Day Care Centers are subject to state licensing requirements. These licensing requirements ensure that the day care center is safe; that the staff is appropriately trained and responsible; and that the program promotes the health and development of children. In addition, the license assures parents that the children are being supervised in a safe, healthy environment where appropriate activities, time schedules, food, equipment and staff are available to support the children's physical, social, emotional, and intellectual growth. For more information, see State welfare officials shut down 3 western Pa. day care centers after boy, 7, nearly drowns.