By Jonathan Safran, Attorney and David Wolf, Attorney
Published by Child Injury Lawyer Network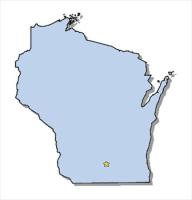 Prevent Child Abuse Wisconsin is program put in place by the Children's Service Society of Wisconsin. Prevent Child Abuse Wisconsin provides training and public awareness about child support. It also to helps build community resources and carry out advocacy activities to promote child abuse prevention efforts throughout the State of Wisconsin.
It would be wonderful to rid Wisconsin and other States of all child abuse. It would be nice but it is not realistic to believe that child abuse and neglect can be eradicated.
However, child abuse can be reduced or prevented to some extent with the efforts of Prevent Child Abuse Wisconsin, other organizations, and dedicated individuals including parents, doctors, social workers and other.
At the Prevent Child Abuse Wisconsin website, you can read more information on Signs of Child Abuse and Neglect, What is Child Abuse?, Web Resources and More.
If your child has suffered personal injuries or death as a result of child abuse and neglect, legal representation through a Child Injury Lawyer / Attorney may help you get answers and pursue a civil case against the responsible persons and / or organizations responsible for the abuse.