By Will Brown, Attorney & David Wolf, Attorney
Published by Child Injury Lawyer Network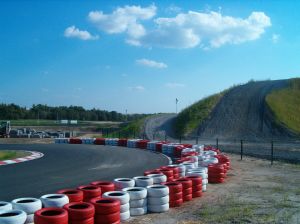 An Ohio boy tragically died at Circleville Raceway Park. The six year old was diving his go-cart in a private session at the race track when he was hit by a motorcycle. Officials report that the go-cart spun out and was hidden behind a small hill when it was struck by the motorcycle. The child received treatment at the scene of the accident and was transported by air ambulance to Nationwide Children's Hospital. He later died from his injuries.
The motorcyclist sustained only minor injuries. The Pickaway Sheriffs department is investigating this incident.
It is important to follow the rules of the race track. Race track etiquette stresses safety first. It is the drivers responsibility preserve the well being and safety of the drivers around the track. It is very important to wear a helmet and other safety gear when driving a go kart. You can read more about this story at Race Track Tragic Death of 6 Year Old Boy Reported in Circleville Ohio