By Jonathan Safran, Attorney and David Wolf, Attorney
Published by Child Injury Lawyer Network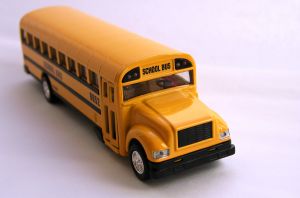 Wisconsin, as does most states, requires that school bus drivers pass a criminal background check prior to receiving a school bus driver's license endorsement. Although Wisconsin allows school bus drivers to have felony convictions, it does provide a detailed list of felony convictions, including convictions for operating a vehicle while intoxicated, which will disqualify a person from being a school bus driver for periods of time ranging from two years to a lifetime disqualification. You can read more about the qualifications for school bus drivers in Wisconsin at the Official Department of Transportation Website for Wisconsin. Federal and State governments establish school bus driver qualifications and standards, and drivers must comply with both the Federal regulations and requirements located at the U.S. Department of Labor Website in addition to any State regulations which exceed the Federal requirements. You should check with your own State's Department of Transportation to determine what State regulations apply to school bus drivers in your state.
While the school district, county, and state have an obligation to make sure that bus drivers are properly qualified, activism and participation by parents and caregivers sometimes make the difference in getting unqualified and / or poor school bus drivers off the road. The focus of any school district whether it is in Wisconsin or other States should be the safety of children. Having qualified and diligent school bus drivers is one safety measure that can help prevent serious child injuries and death.