By David Wolf, Attorney
Published by Child Injury Lawyer Network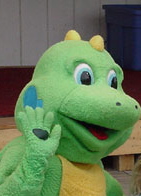 Parents have both a moral and legal obligation to protect their children from harm. Most parents do a great job as parents, caregivers, and educators of their children. In protecting our children, there are a great many resources and educational programs that can help parents with these most important responsibilities. The Lil' Iguana Children's Safety Foundation has a mission of educating children (ages 2 through 8) about the dangers of sexual predators and serious accidental injuries. Through educational products, videos, and live events, the lessons presented by Lil' Iquana can help save a child from harm, injury, and even death. No educational program can guarantee safety for a child or protect a 24 / 7 shield for the child; however, programs like Lil' Iguana can help provide a child to better understanding of dangers. Furthermore, these educational programs gives the child some basic techniques for avoiding danger. You can read more about Lil' Iguana at the official website for the Lil' Iguana Children's Safety Foundation.