By Al Thiel, Attorney and David Wolf, Attorney
Published by Child Injury Lawyer Network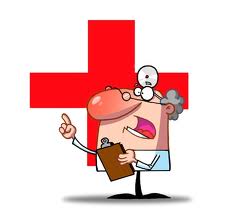 Sergeant Louis Carlos of the Santa Fe, New Mexico Police Department was present at the hospital when the two year old son of Jennifer Stephenson and a Mr. Apodaca was brought into the emergency room with four centimeter welts across the backs of both of his legs. The police officer said it was very hard for him to listen to the child screaming in pain, and even harder to hear what his parents had to say about it.
According to the child's father, he entered the boy's room and found him on lying on his bed underneath a chest of drawers. The child's mother claimed that she didn't see or hear anything. But doctors told police that the welts are consistent with the child being tightly bound by ropes, and said they suspected abuse or neglect. They added that they may need to amputate the boy's legs; they have already performed surgery to remove some of the damaged tissue in hopes of saving his legs.
Both Ms. Stephenson and Apodaca have been arrested and charged with child abuse. The child and his little sister are in the custody of the New Mexico Children, Youth and Families Department. Find out more details of this heartbreaking story at Santa Fe Couple Arrested, Accused Of Child Abuse.