By Steven Smith, Attorney and David Wolf, Attorney
Published by Child Injury Lawyer Network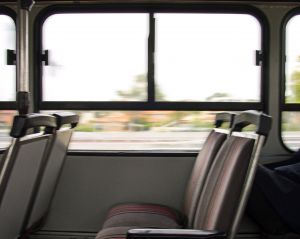 Children, special needs adults, and the elderly need proper supervision and assistance especially when they are transported away from their homes and under the care of others. In New York, a special needs 22 year old (Edwin Rivera) was left a bus all night. The 22 year old had cerebral palsy and spent a cold winter's night on the school bus when his caretaker forgot or did not check to see that Edwin Rivera was still on the bus.
Edwin was on the bus for 19 hours with temperatures dropping below 20 degrees.
The bus matron / supervision, 51 year old Linda Hockaday, was arrested for reckless endangerment according to police.
It is so important for caregivers and bus drivers to do a thorough and complete job when leaving a bus in the bus yard, school yard, or elsewhere for the night. Make sure that all passengers are off the bus. Make sure that nothing has been left on the bus that may cause a danger in the morning. Make sure that nothing valuable or important like medications have been left on the bus. Simple actions could have avoided a most frightful and dangerous night for Edwin Rivera.
You can read more about this story at the NBC New York Web Site at Special Needs Student with Cerebral Palsy Left on School Bus.