By David Wolf, Attorney
Published by Child Injury Lawyer Network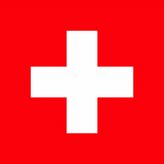 It was reported by the Associated Press that Roman Polanski will be placed under house arrest pending the decision of the Swiss Justice Ministry to extradite Mr. Polanski back to Los Angeles, California to face criminal charges for the rape of a 13 year old girl. Many child safety advocates and others question why Roman Polanski is getting such preferential treatment for the crimes that he committed. It is also baffling because Roman Polanski skipped out on serving his prison sentence in California so many years ago. The passage of time does not lessen the severity of the crime or the need to punish the criminal for his wrongdoing.
In 2009, a former Huntington Beach, California teacher was sentenced to four years in prison for having sex with a 14 year old girl. Why are Roman Polanski's crimes any less reprehensible than the crimes of this former teacher? Furthermore, it should be noted that Roman Polanski also drugged the 13 year old that he had raped and molested. Roman Polanski should remain in prison and extradited to the United States to serve a prison sentence for his crimes. It would be interesting to hear how Roman Polanski would differentiate his crimes from that of this school teacher and other child predators. A crime is a crime. There is no viable criminal defense to Roman Polanski's conduct by the fact that he has directed several good movies. A crime committed by a talented film director is still a crime.
Roman Polanski to Be Released on Bail to House Arrest
AP
Swiss Justice Ministry says it will release Roman Polanski on bail to house arrest in Gstaad.
PRINTEMAILSHARE RECOMMEND (0)
GENEVA — The Swiss government says it will release Roman Polanski on bail and place him under house arrest at his chalet in the Alps.
The Justice Ministry says in a statement released Thursday that Polanski will be transferred as soon as possible.
A Swiss court has granted Polanski release on a bail of $4.5 million and under condition of electronic monitoring and house arrest.
The bail does not affect the Justice Ministry's pending decision on whether to extradite the 76-year-old director to the United States for having sex in Los Angeles in 1977 with a 13-year-old girl.