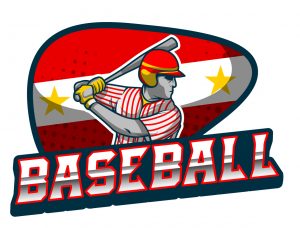 Baseball is America's pastime. From the Spring through the Fall and into the Summer, fans of all ages including children visit baseball parks / stadiums through the country to watch major league and minor league baseball games.  During most games, you will see foul balls and home run balls fly into the stands. While part of the fun of the game is to take home a souvenir, it is also a very dangerous part of the sport for spectators. A fan can suffer serious injuries when hit by a foul ball or a home run ball.  It can be quite a challenge to pursue a case for compensation due to the long-standing precedent known as the Baseball Rule.
When a foul ball flies into the stands, many fans are eager to try to catch it. What they might not realize is that over 1,750 people are injured annually by fly balls, with some injuries so severe that they cause blindness. One might think that the baseball team or stadium would be held responsible for these injuries, but U.S. courts have consistently ruled that they are not. Under a century-old legal document known as the Baseball Rule, if a team takes simple precautions, such as having enough seats for all fans in attendance and installing netting behind home plate, they are not held legally responsible for injuries sustained by a foul ball. Courts have held that the dangers that come with foul balls are obvious, so fans assume the risk of any injuries that may come. This usually means that they are forced to pay medical bills all on their own.
Being over a hundred years old, the Baseball Rule has not adapted to changes made in the sport of baseball. To start, seats in newer stadiums are far closer, as much as 20%, to the field than they were 50 years ago. Additionally, athletes are pitching faster and hitting harder than ever, so a foul ball can go into the stands at speeds of over 110 miles per hour. Because of this, several legal scholars have called for the abolition of the Baseball Rule, which would require baseball teams to take much more rigorous precautions, such as full-field netting. Major League Baseball currently recommends that teams install additional netting, but, as it is not required, it is uncommon. The MLB itself even acknowledges that fans that are not protected by netting are at a much higher risk of injury, which goes to show how outdated the Baseball Rule is.