By Jonathan Safran, Attorney and David Wolf, Attorney
Published by Child Injury Lawyer Network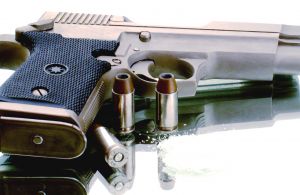 An 18 year old student was recently arrested at Washington High School in Milwaukee, Wisconsin. The student was seen carrying a gun in his waistband. The principal called the student into his office and took the .22 caliber semi-automatic weapon / hand gun.
Attentiveness and quick thinking on the part of the principal and staff at Washington High School led to action and safety measures at the school. Fortunately, no one was harmed and the gun did not play a part in the shooting or harm to any teacher or student at the school.
You can read more about this story at Milwaukee Wisconsin Teen Arrested for Bringing a Gun to School.