By Sara J. Powell, Attorney and David Wolf, Attorney
Published by Child Injury Lawyer Network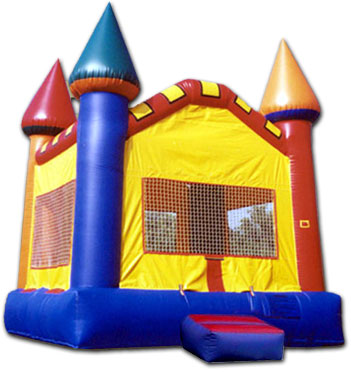 The proper anchoring of bounce houses is vital to the safety of children in Arizona and other States. Some weather can be predicted with the daily forecast. Of course, there are times when an unexpected or sudden weather event takes place and wreaks havoc in an area. In Marana, Arizona, it was reported that a "microburst" took place and picked up a bounce house that was being used by a 10 year old girl and a 7 year old girl. The 10 year old girl was carried for over 100 feet before she then fell out of the bounce house structure. It was reported that the girl suffered serious head lacerations and other injuries.
A microburst is a localized column of sinking air. It has been compared to an upside down tornado. When the microburst hits the ground, its force and effects then spreads from there. Microburst last for a few seconds and are forceful enough to uproot fully grown trees. See Microburst.
When bounce houses are in place, they should be properly anchored to withstand the local weather conditions and otherwise be compliant with manufacturer recommendations. Bounce house operators and those renting bounce houses should always focus on safety over all other party concerns.