By Joseph R. Hillebrand Attorney and David Wolf, Attorney
Published by Child Injury Lawyer Network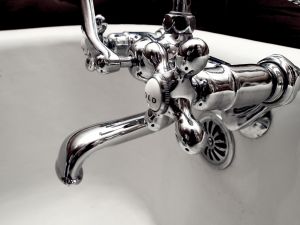 In Kansas City, Missouri and in every community in the United States, there is one common dangerous place in most homes and apartments – the bathtub. Unfortunately and tragically, children continue to be victims of drownings in bathtubs. Just a few moments of inattention or lack of supervision can have deadly consequences. It is vital that a smal child be supervised at all times while in the bathtub – don't take that phone call and don't multi-task by cooking and doing other activities while a child is bathing in a bathtub. In addition, never leave water in an unattended bathtub before or after a child's bath time. In Kansas City, Missouri, police are investigating the death of a toddler – 18 month old Jermane Johnson, Jr. At the time of the incident, Jermane was staying with relatives. It was reported that a 16 year old (mentally handicapped) was babysitting the children on the day of the incident but was sleeping at the time that that the drowning incident took place. It is suspected by police officials that another child (5 years old) may have drowned the toddler because the toddler was crying too much. Due to the age of the 5 year old and the circumstance involved in the incident, it is uncertain how the case will be handled. Since the 5 year old is so young, it would be difficult to prove that she understood the magnitude and seriousness of her actions. See Toddler Drowns in Kansas City Missouri Bathtub – Police Suspect that 5 Year Old Drowned Toddler for Crying Too Much.
In many States, a relative can be held liable for the death or injury of a child while visiting the relative's home. For instance, a grandmother or an aunt can be held liable if negligence can be proved. In civil cases, homeowner's insurance policies should be reviewed by a Child Injury Lawyer to determine coverages and provisions that may provide for compensation for the injured child and / or the injured child's family. The book – The ABCs of Child Injury – Legal Rights of the Injured Child – What Every Parent Should Know – has chapters on Homeowner's Insurance, Damages / Compensation, and Medical Bills / Medical Treatment. You can received a free book at Free Child Injury Book for Parents Looking for Answers to Questions. The book is also available at Amazon, Barnes & Noble, and the Apple iBookstore.