By Robert Fernicola, Attorney, Steven Smith, Attorney, and David Wolf, Attorney
Published by Child Injury Lawyer Network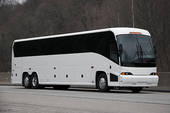 The driver's license of a man who was driving a New York tour bus has been suspended after the bus he was driving rolled over and killed 15 of its passengers. The driver has been identified as 40-year-old Ophadel Williams. Information from the New York Department of Motor Vehicles has been turned over to the New York State Police and the State Inspector General regarding evidence of alleged false statements given by Williams. According to Howard Glaser, the governor's director of state operations, the information referred to for investigation includes driver license application containing false statements about the status of his license. Williams told police the incident occurred after he swerved to dodge a tractor-trailer that might have clipped the bus, which caused the bus to flip on its side and smash into poles. In light of Williams' criminal record and driving history, an immediate investigation was prompted. About 20 years ago, Williams reportedly fatally stabbed a man. He was convicted of manslaughter and served 3 of the 9 years he was sentenced, from 1992-1994. Williams was later convicted of grand larceny, he spend parts of the years between 1998-2002 behind bars. The tour bus had left the Mohegan Sun Resort and Casino in Uncasville Connecticut, and was bound for Chinatown in Manhattan. Of the 31 passengers aboard, 15 were killed in the incident and 7 sustained severe personal injuries. Williams suffered non-life-threatening injuries and has not been charged. For more on this story read Bronx tour bus driver's license suspended after bus crashes and kills 15 passengers, 7 more suffer severe personal injuries.