By Robert Fernicola, Attorney and David Wolf, Attorney
Published by Child Injury Lawyer Network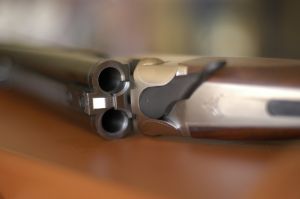 A shooting occurred at a privately-owned off-campus fraternity house in New Jersey. A Seton Hall University student said the gunman stood on her back while firing off rounds, apparently with no intended target. The party started on a Friday evening and went into early Saturday, with at least 100 people in attendance. According to students, the shooter was kicked out of the party earlier in the evening for refusing to pay cover to get into the house. The Seton Hall University student stated she heard a fight erupt before the gunman was kicked out and moments later he returned with a handgun and started shooting.
The gunman shot Jessica Moore, a 19-year-old honors student from Disputanta, Virginia. Moore later died at the hospital. Authorities have not released the names of the four other victims, all of whom were wounded but whose injuries were not considered life-threatening. Among these victims were two 19-year-old women who attend Seton Hall, a 25-year-old man who attends the New Jersey Institute of Technology and a 20-year-old man from New York who is not a student.
According to Andrew Di Elmo, spokesman for East Orange police, had not yet identified the suspect but were following several leads. This neighborhood, which is nearby Seton Hall campus, is known for being dangerous. If you would like to read more on this story please see Gunman kills 1 and injures 4 at an off-campus fraternity party.
Jessica Moore's death is a tragedy for her family and community. Although the shooting is over, its impact is ever-present.