By David Wolf, Attorney
Published by Child Injury Lawyer Network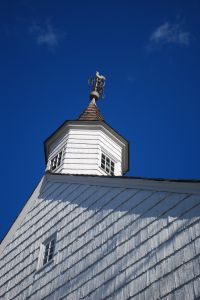 In Sturgis (Union County), Kentucky, the joyous celebration of a wedding turned tragic when an 8 year old boy was found dead in the First Christian Church elevator. Zachary Waddell suffered injuries from an elevator that was built in 1963 at the church. According to the news report, Zachary was found with his head pinned in a church elevator. His family was in the process of cleaning up the church after his grandmother's wedding celebration. News reports did not contain much detail as to how long Zachary was in the elevator or how it was that his head became pinned in the elevator. Since it was a church, it was foreseeable that a child would use an elevator unless it was a restricted elevator solely used for freight or other tasks. An investigation will be conducted as to the circumstances involving the death of this child. It is a tragic loss for the family, church, and the community. You can read more about this story at Kentucky Boy Found Dead in Church Elevator.