By Ryan E. Alekman, Attorney and David Wolf, Attorney
Published by Child Injury Lawyer Network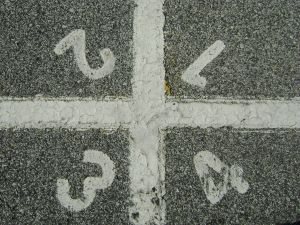 Around 50 children escaped serious personal injuries after a car crashed into the playground of a Medfield, Massachusetts daycare center at the intersection of North and Frairy Streets. Luckily, it was raining the day of the crash so no children were outside playing on the playground of the Beginning Years Child Development Center. Eyewitnesses of the crash said the driver of the vehicle, a Jaguar, that crashed into the playground, appeared to be in her eighties. The driver's daughter, Kathy Walsh, was also a passenger inside the vehicle at the time of the accident. Police stated that Walsh's 86-year-old mother had just dropped a letter off at a drive-up mailbox outside the post office when the car careened across the parking lot, over the curb, across the driveway of the daycare center and into the playground sandbox. Both Walsh and her mother sustained minor personal injuries and were taken to nearby hospitals for observation. None of the children attending the daycare center were injured. The owner of the building of the child care facility said he planned to put a permanent barrier between the driveway and playground to provide for the safety of the children in case there is an accident in the future near or into the playground area. For more read About 50 children escape serious personal injury after car crashes into playground sandbox in Manfield, Massachusetts.