By  Scott Soutullo, Attorney and David Wolf, Attorney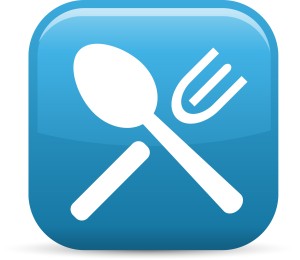 In Alabama and other states, parents rely upon day care centers to provide for the proper supervision and care of the children during the working hours of the parents.  Due to the length of time that a child is at the day care centers, meals and food service are an integral part of many day care centers.  Like restaurants and other food service facilities, it is important for a day care center to proper maintain the food service areas including the kitchen to make sure that all food is properly stored and served during meal times and snack times.
Pursuant to the Alabama Minimum Standards for Day Care Centers, a licensed day care center in Alabama is required to provide meals and snacks that comply with the patterns and guidelines set forth by the Food and Nutrition Service, U.S.D.A.   It is important for day care centers to provide nutritious and safe servings.  With perishable food items, there is a risk of contamination, spoilage, and harmful bacteria growth especially when food items are not stored or prepared under hygienic conditions and the proper cooking / serving temperature for the food item. Furthermore, all expired foods should be discarded immediately to further protect the children while under the care of the day care center.  Here is a link to review the
Minimum Standards for Alabama Day Care Centers.
Pursuant to these Alabama day care center regulations, meals and snacks provided by the licensee shall comply with meal and snack patterns of the Food and Nutrition Service, U. S. D. A.  There is a Food Safe Schools Action Guide available for review and download on the U.S.D.A. website.  Here is a link to the
Food-Safe Schools Action Guide.
As noted in this handbook,
Serving safe food is a critical responsibility for you and your school nutrition team and is also a recommendation of the Dietary Guidelines for Americans. Through a school food safety program, you can control the risks associated with storing, preparing, and serving food. The program should include a written plan based on HACCP principles and documented Standard Operating Procedures (SOPs). HACCP is a systematic approach to identifying, evaluating, and controlling food safety risks. USDA offers the process approach to HACCP principles as a foundation for your school food safety
At the Sunny Day Care Center located in Montgomery Alabama, over 80 children enrolled in the day care program became ill with a possible food-borne illness –
Bacteria Staphylococcus Aureus – found in the kitchen.  The children  had complaints and symptoms including vomiting, cramps, diarrhea, and gastrointestinal distress.  It was reported that over 30 of these children were hospitalized. You can read more about this story at Alabama Children – Attending Same Day Care Center – Sick with Possible Food-Borne Illness.  
Is a day care center liable when a child gets sick by food products served by the day care center?  The answer to this question is "it depends".  A day care center may be liable if the day care center did something wrong.  In other words, did the day care center employees fail to properly maintain the kitchen and food service area?  Were the problems with the food products related to the actions or inactions of the staff at the day care center?  Were the food-borne illnesses preventable?  What actions could have been taken to avoid the illnesses ultimately suffered by the children?  
Like other personal injury cases, the fact that a child became ill or sick does not by itself establish a legal case on behalf of the child.   Typically, a legal case must establish the following elements:
1. Duty;
2. Breach of Duty;
3. Causation; and
4. Damages
If all that was needed was proof of damages, illness, injuries, or medical care, then a case would be established; however, as noted above, there are four elements to establish a case and not just one element.   Proving up an injury case is no easy tasks especially when dealing with the intricacies of both law and medicine.  Because of this, a parent should seek out the guidance, counsel, and legal representation when appropriate of a Child Injury Lawyer. 
The book titled – The ABCs of Child Injury – Legal Rights of the Injured Child – Legal Rights of the Injured Child – has chapters on School Injuries, Day Care Center Injuries, Theme Park and Attraction Injuries, and other topics.  You can get this book for free at The ABCs of Child Injury.