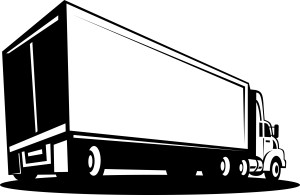 Throughout Tennessee and other states, trucks, tractor trailers, and big rigs are common sites on the roads, highways, and expressways.   Certainly, big trucks are an important part of both intrastate and interstate commerce. Theres large commercial trucks also pose a significant risk of serious injuries and deaths to adults and children alike to the size disparity between these trucks and common personal vehicles / automobiles.   Because of this, it is important that commercial truck drivers are well trained, alert, and well rested.  Furthermore, excessive speed and daydreaming need to be avoided as well.  Finally, driver distractions should be limited and removed whenever possible.  Texting while any vehicle including but limited to a commercial truck is simply careless and can and does lead to serious accidents causing personal injuries and the deaths of others.
When a child is injured or killed as a result of a trucking accident, a parent is faced with many challenges and issues including the payment of medical bills, dealing with the injuries or loss of a child, and all of the other stresses in life to go hand and hand with these crashes.   The trucking companies and insurance companies have a team of lawyers in place from the beginning.   A parent should also retain the services of a Child Injury Lawyer for advice, guidance, and legal representation.  While most trucking companies, truck owners, and truck drivers are well insured, this does not mean that the insurance companies will act promptly nor fairly in resolving the potential claims or cases of the injured children or their respective families.
In many trucking accident cases, it is common to see multiple competing claims by the accident or injury victims.  This may, in turn, cause an issue or problem with the coverages in place.   Before a parent provides information or statement to an insurance company, the parent should first consult with the
Child Injury Lawyer.
A fatal accident was recently reported in Chattanooga Tennessee.  This crash took place on Interstate 75.  It was reported that 6 people died as a result of an automobile accident / trucking accident.   There were a total of 18 victims injured or killed as a result of this crash.   This particular crash took place at or near a construction zone where the lanes were tapering down due to the work zone.  See
Police Identify All 18 Victims of the Tragic Interstate 75 Tractor Trailer Crash.
Due to the magnitude of this crash and the resulting deaths, there will be a full accident reconstruction investigation conducted by state and local officials.   Measurements taken at the scene of the crash and an analysis of the black box of the truck will help investigators piece together the facts surrounding this crash.  Investigators will consider and evaluate the following:
What was the speed of the truck just prior to impact?
How well was the truck maintained and repaired prior to the trucking accident?
Were any mechanical failures or issues a factor in causing the trucking accident?
How long was the truck driver on duty prior to the crash?
What does the truck driver log show as to miles / hours driven during the prior 12 hours?  prior 24 hours?
The book titled –
The ABCs of Child Injury – Legal Rights of the Injured Child – What Every Parent Should Know
– has chapters on Automobile Accidents,  Homeowner's Insurance, Day Care Center Injuries, School Injuries, Playground Injuries, and other topics. You can get this book for free at The ABCs of Child Injury.