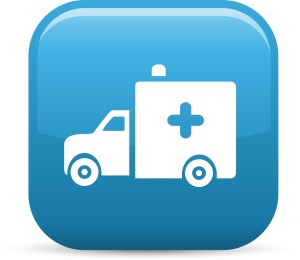 Bounce houses are common sites in neighborhoods, parks, theme parks, attractions, and amusement centers. One potential dangerous condition in or near bounce house area is concrete.  If a bounce house is placed on concrete and there are any exposed areas, a serious personal injury can result.   There is also a danger to having any entry or exit areas near concrete.   As a child is entering or exiting a bounce house, the child can easily fall or lose balance.  This, in turn, can lead to a hard impact on the concrete.  This is especially dangerous if the child's head hits the concrete ground surface.  Because of the dangers associated with bounce houses, it is advisable that bounce houses be installed by trained professionals and that all reasonable and available safety measures are provided to prevent serious injuries to children playing in or near the bounce house area.
There was a very serious personal injury reported in New Zealand in which one of the inflatable columns of the bounce house or inflatable playground became deflated.  This, in turn, resulted in an exposed play area with the concrete flooring or ground.  A 10 year old child fell while playing the area and suffering a serious personal injury in the form of head trauma.   This one injury represents a true danger of bounce houses, inflatable play areas, and entertainment / amusement areas for children.   If there is a danger present, it should be repaired or separated or roped off in some area to prevent entry or use by the children.  In some instances, it may be necessary to just shut down the bounce house or inflatable area to prevent injuries to children until the proper repairs can be made.
Certainly, even when a bounce house or inflatable area is set up in the safest manner possible, there is still a risk of injury when there is no adult supervision or virtually no adult supervision.   What's the difference? If there are no adults presents, then there is no adult supervision.  If there is an adult prevent but that particular adult is otherwise distracted by texts, tweets, e-mails, and phone calls, then there is virtually no adult supervision.
The book titled –
The ABCs of Child Injury – Legal Rights of the Injured Child – What Every Parent Should Know
– has chapters on Attraction and Theme Park Injuries, Water Park and Swimming Injuries, Day Care Center Injuries, School Injuries, Playground Injuries, and other topics. You can get this book for free at
The ABCs of Child Injury.