By Keith Kerfeld, Attorney and David Wolf, Attorney
Published by the Child Injury Lawyer Blog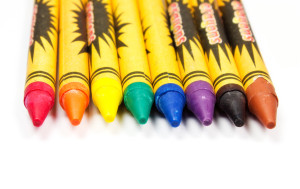 For busy working parents in the State of Minnesota, it is important for a parent to select a day care center that is well run, clean, safe, and staffed with caring and trained child care providers.  It is typically a wise decision to select a day care cente that is licensed.  While a license is not guarantee that a day care is safe, the lack of a license should be a warning sign to parents during the selection of a day care center.   In Minnesota, day care centers are required to comply with Chapter 245A – Human Services Licensing, Minnesota Statutes, in order to obtain and maintain a day care center license.  Pursuant to Section 245AA.04 Application Process, Subdivision 4, a day care center applying be inspected by the Commissioner of the Department of Human Services which shall include but is not limited to the following:
1.  an inspection of the physical plant;
2. an inspection of the records and documents;
3. an evaluation of the program by consumers of the program; and
4. observation of the program in operation.
The evaluation as required in subsection 3 can be completed with the approval of the Department of Human Services within a year after the issuance of the initial license.
Of course, there is more to running a successful and safe day care center than merely following the minimal requirements as set for in the Minnesota Statutes which also include provisions as to staff training, development, and ratios.  While it is not specific mentioned in the Minnesota Statutes, there is one thing that every day care center provider should use during all shifts – common sense. That's right, child care providers are not and should not be robots.  They must think through each and every challenge or issue and make sure that the best interest of the children is given priority over staff convenience.
If a child is injured in a Minnesota day care center due to the negligence or carelessness of a day care center and its staff, the parent of the injured child should seek out a Minnesota Child Injury Lawyer for advice, consultation, and legal representation when approviate.  The book titled – The ABCs of Child Injury – Legal Rights of the Injured Child – What Every Parent Should Know – has chapters on Day Care Center Injuries, School Injuries, Playground Injuries, and other topics. You can get this book for free at The ABCs of Child Injury.