By David Wolf, Attorney
Published by Child Injury Lawyer Network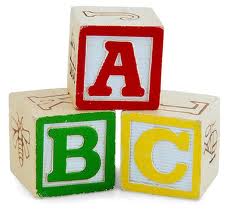 When a child is injured or dies at a day care center, a parent is often faced with a number of issues and challenges. Many questions come to mind. How could this happen? Did I leave my child in the wrong facility? What exactly happened? What am I going to do next? What should I do next? As a Child Injury Lawyer, I am often contacted after a child is injured or when a child dies while under the care of a day care center. Here are the key factors that are evaluated when a child is injured or dies at a day care center:
1. Duty. A day care center is required to follow the applicable day care regulations and otherwise act in a reasonable manner as to the care and supervision of the children enrolled in the day care center.
2. Breach of Duty. This refers to the actions or inactions of the day care center as they relate to the applicable duties and responsibilities. Did the day care center provide sufficient staff? Was the staff properly educated? Was the facility properly maintained?
3. Causation. This is a key element and often times the most challenging element of a case. Did the breach of duty cause the injuries? For instance, let's say that a day care center failed to have a license in place or had an expired license. A child had an asthma attack and was taken to the hospital. There was no proof or showing that the day care center caused or contributed to the asthma attack. The child was promptly taken to the hospital where the child received care. While the day care center breached its duty to have a valid license in place, it does not appear that this breach of duty had anything to do with the child's medical condition. As a second example, let's say that the facility failed to lock up poisonous chemicals. A child got access to the chemicals and ingested them. He was rushed to the hospital where his stomach was pumped and he remained for 2 days at the hospital. The breach of duty (failure to safeguard or lock up poison) was causally related to the damages.
4. Damages. This refers to the injuries or harmed caused by the breach of duty. In some instances, the damages are very minor in nature. For instance, a small scratch to a finger may have been caused by negligence; however, it may not make sense to pursue a case or claim where the damages or injuries are very minor. It should be noted that each case should be evaluated on its own merits as to the legal sufficiency of the case and whether it is practical to pursue a claim or case on behalf of the injured child or the family of a deceased child.
In Carmel, California, it was reported that a child died at a day care center. An investigation revealed that the child died as a result of suffocation from the bedding. Three individuals have been criminally charged regarding the incident. You can read more about this incident at Criminal Case: Child Dies from Failure of Supervision at California Day Care Center.
It would appear that a civil case or claim could be pursued in a case in which a child was harmed as a result of suffocation due to the bedding in place at a day care center. There was a duty to place an infant in a child safe sleeping area. The duty appeared to be breached by failing to have a safe sleeping area and then failing to respond to the child's medical needs. The breach of duty appears to be causally related to the damages (death of the child). Of course, each case including the one that took place in Carmel California must be evaluated on its own merits and the evidence that is available and admissible in the civil case.
The book titled – The ABCs of Child Injury – Legal Rights of the Injured Child – What Every Parent Should Know – has chapters on Day Care Center Injuries, Medical Bills and Treatment, School Injuries, Playground Injuries, Theme Park and Amusement Park Injuries, Homeowner's Insurance, and other topics. You can get this book for free at The ABCs of Child Injury.