By Jonathan Safran, Attorney and David Wolf, Attorney
Published by Child Injury Lawyer Network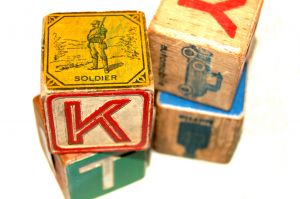 In Wisconsin and other States, children enrolled in schools, day care centers, and child care centers are at risk for injury from negligent acts and disciplinary measures that lead to Shaken Baby Syndrome. When a day care provider, child care provider, babysitter, or other supervising adult or teen gets frustrated with life or the behavior of a child, the anger, frustration, or ignorance, at times, leads to the shaking of the baby. This, in turn, can cause serious personal injuries and even death to the child. Shaken Baby Syndrome is classified a neurological injury to the brain of the child. The mechanism of the injury results from the child's head being whiplashed back and forth or by the blunt force trauma of a wall, floor, or other object. In only a few seconds of neglect, a child's life can be forever affected. It is well known and documented that disabilities in the form of function and cognition result from Shaken Baby Syndrome.
Due to the seriousness of injuries from Shaken Baby Syndrome, Wisconsin implemented a set of laws known as the Shaken Baby Syndrome Act in 2006. The law mandates that all child care providers for children younger than 5 years old go through a training course on the subject of Shaken Baby Syndrome. Many incidents of child abuser and neglect can be prevented by having staff members trained as to both the laws and effects of Shaken Baby Syndrome in the State of Wisconsin. For more information on the problems associated with Shaken Baby Syndrome and the training required, see Prevent Injuries and Deaths to Children – Shaken Baby Syndrome.
When a child suffers an injury at a Wisconsin Day Care Center or Child Care Center, a parent often times has many questions as to the cause and preventability of such incidents and injuries. It is important that children are provided with a safe educational environment at a school and day care center. Furthermore, it is important that supervision is timely and consistent so that the children are kept out of dangerous locations and situations.
Unfortunately, children suffer serious personal injuries while under the care of a school, day care center, babysitter, or other person / business. A parent or guardian may be able to pursue a claim or case for damages / compensation associated with the injuries if it can be shown that the day care provider was negligent. A Child Injury Lawyer can help advise and counsel a parent as to the respective rights of the injured child based on the facts, circumstances, and applicable law / regulations. Contact a Child Injury Lawyer for as free consultation.
The book titled – The ABCs of Child Injury – Legal Rights of the Injured Child – What Every Parent Should Know – has chapters on Damages / Compensation, Day Care Center Injuries, School Injuries, Automobile Accidents, and other topics. This child injury book was written by David Wolf, who has dedicated his entire legal career to issues affecting the health, safety, and welfare of children. Get this book for free at The ABCs of Child Injury.