By David Wolf, Attorney
Published by Child Injury Lawyer Network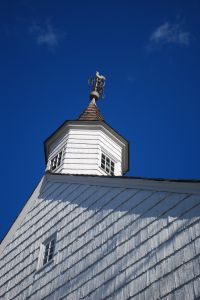 In virtually every community, church day care centers and schools provide supervision, education, and care to children. Most day care centers and schools do a wonderful job of supervise and care of young children. For the most part, the children are supervised in a safe and clean educational environment. At times, children are the unfortunate victims injuries and even death while under the supervision and care of the day care center.
The rules and regulations for day care centers and schools vary from state to state. Furthermore, the rules and regulations for religious based or church based day care centers are often different than the rules and regulations for private or public schools operating in the same State. While the rules and regulations may be different for a church based day care center, there typically is no immunity or exemption for protection from the negligent acts of a church based day care center and its employees that cause injuries or death to a child. In other words, a day care center operated by a church may be regulated different than a public or private one; however, there is no immunity from liability for the damages or injuries caused to a child when the day care center is negligent or careless with respect to the supervision of the children.
If a child is injured in a private, public, or religious based day care center, it is important for the parent to consult with a Child Injury Lawyer as to the applicable rules, regulations, and rights of the injured child. Often times, there are concerns and issues involving medical bills, medical treatment, lost wages of the parent, future medical treatment, pain, suffering, loss of enjoyment of life, and the future care and supervision of the child.
The book titled – The ABCs of Child Injury – Legal Rights of the Injured Child – What Every Parent Should Know – has chapters on Day Care Center Injuries, School Injuries, Child Abuse / Neglect, and other topics. While the book is no substitute for legal representation by a Child Injury Lawyer, the book has some basic information and points for a parent to consider when making a decision to pursue a claim or case for personal injuries resulting from the carelessness or negligence at a day care center. Get this book for free at The ABCs of Child Injury.
Parents seeking legal representation for a day care injury case are often concerned about the cost and fees associated with hiring a lawyer. Fortunately, there are Child Injury Lawyers available in most communities who will accept representation of a day care injury case on a contingency basis. This means that the case will be handled on a No Recovery – No Attorney Fees basis. Furthermore the initial consultations on child injury cases are free of charge. Get the help you need today for a child injury matter and contact the Child Injury Lawyer today.