By Scott Zahler, Attorney and David Wolf, Attorney
Published by Child Injury Lawyer Network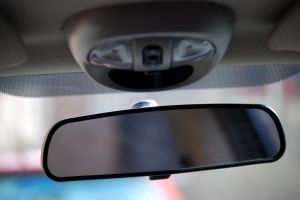 In Georgia and other States, there is a danger or risk to children in a very common area – the driveway or parking lot. Every day, children are at risk for injuries and even death when walking, sitting, or standing in or near a parking lot or driveway. This is especially true for back over accidents or incidents. Because drivers often forget that children are present or simply do not see children in or near driveways, back over accidents continue to take place in Georgia and other States. When backing up in a driveway or parking lot, drivers should take due caution to carefully look out for children and other pedestrians. When a child suffers personal injuries or dies as a result of a back over accident in Georgia, a claim or case can be pursued on behalf of the injured child or on behalf of the estate of the deceased child. These cases can be quite complex and typically involve issues including but not included to the following:
*Statute of Limitations which means the time period in which a case should be filed;
*Automobile insurance on behalf of the at fault owner / at fault driver;
*Automobile insurance on behalf of the parents of the child;
*Health insurance payments and liens associated with the injury / death case;
*Medical treatment and payment of medical bills;
*Accident reconstruction;
*Traffic rules and regulations;
*Amount of compensation for pain, suffering, and related damages; and
*Other issues.
Due to the complexity of these and other issues, a parent should consult with a Georgia Child Injury Lawyer to determine the respective rights and remedies for the injury and / or death of the child. The book titled – The ABCs of Child Injury – Legal Rights of the Injured Child – What Every Parent Should Know – has chapters on Automobile Accidents, Medical Treatment and Bills, and other topics. You can receive this book for free at The ABCs of Child Injury.
A recent tragedy was reported in Kings Bay, Georgia. The Times Union reported that Mercedes Jackson – age 4 – was hit in a driveway located at base housing of a neighbor at the Kinds Bay Naval Submarine Base. You can read more about this story at 4 Year Old Child Dies Following Back Over Accident in Kings Bay Georgia. The death of this child is certainly a great loss for the family, neighborhood, and community.