By Steven Smith, Attorney and David Wolf, Attorney
Published by Child Injury Lawyer Network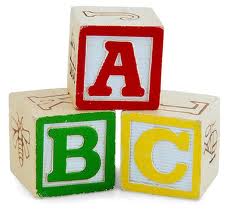 In New York in other states, parents rely on day care centers to provide a safe, clean, and affordable educational environment for their children. Many in home and commercial day care centers take good care of children. Child care providers in most facilities are composed of trained individuals who understand that the focus and primary goal the day care center is the safety of the child. In New York and other states, there are rules and regulations that govern the staffing, operation, and maintenance of day care centers. Those day care center owners and operators who follow these rules and regulations invest the time, resources, and finances necessary to properly run the day care center. Those facilities who cut corners, fail to follow rules and regulations, or fail to bother with the licensing process at all should be avoided by parents searing for a day care center.
Many parents feel that they do not have good options for affordable day care and will select an unlicensed day care center due to costs or convenience. Many parents do not bother asking for licensing credentials or inspection reports because they are relieved just to have a day care center in place for the child. This can turn into a big mistake especially in cases in which a child is injured due to the negligence of the day care center. Since unlicensed day care centers operate free from rules and regulations from a government authority, the day care center function without any oversight to make sure that staffing is appropriate or that the facility is appropriate for the children enrolled in the day care center program.
When a child suffers personal injuries or dies at an unlicensed day care center, it can be difficult for the parent of the injured child to obtain legal counsel for such a case. If the facility does not have liability insurance and / or assets in which to pursue for the damages sustained by the child, it will be difficult for the Child Injury Lawyer to justify the costs, expense, and risk of pursuing such a case. It should be pointed out that there may be a strong legal case against the owner and / or da care center; however, a strong legal case will still be declined in most instances if the Child Injury Lawyer does not believe that there will be a likely source of collection for a subsequent settlement or verdict in favor of the injured child.
The book titled – The ABCs of Child Injury – Legal Rights of the Injured Child – What Every Parent Should Know – has chapters on Day Care Center Injuries, School Injuries, Playground Injuries, and other topics. You can get this book for free at The ABCs of Child Injury.