By Will Brown, Attorney and David Wolf, Attorney
Published by Child Injury Lawyer Network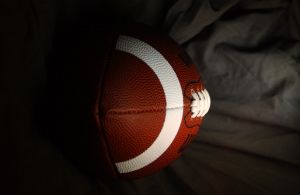 In Ohio and other States, children may be at risk for molestation, abuse, and / or bad acts of voyeurism in the locker room of schools. Because of these risks, it is important that school districts and administrators set forth policies and procedures for each school to follow as to the presence and conduct of both school employees and the children as to locker room use. There should be a separation of the children from the adult employees and some kind of provisions put in place for the privacy of the children. Furthermore, it is important that schools complete proper background checks on all employees, coaches, trainers, and volunteers involved with physical education and / or any sports activities conducted in or by the school.
A disturbing story was recently reported in Jackson Township, Ohio in which a former ninth grade basketball coach has been accused of secretly hiding cameras in the locker room to take photos of the students as the students were using the showers. It was reported that these images were discovered on the computer for the coach. You can read more about this story at Coach Charged with Crimes of Hiding Secret Cameras in School Locker Room.
When a child has been the victim of abuse, molestation or voyeurism, the parents may consider contacting a Child Injury Lawyer regarding possible representation. A Child Injury Lawyer can review the facts, circumstances, applicable laws, and potential causes of action for the acts committed against the child. The book – The ABCs of Child Injury – Legal RIghts of the Injured Child – What Every Parent Should Know – has chapters on School Injuries, Day Care Center Injuries, Playground Injuries, Child Abuse, and other topics. You can get this book for free at The ABCs of Child Injury.