By Robert Chaiken, Attorney and David Wolf, Attorney
Published by Child Injury Lawyer Network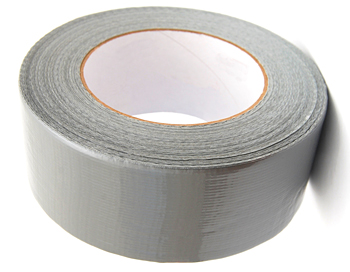 In Texas and other States, day care and child care providers have a duty to provide supervision in a safe, nurturing educational environment for children. While many child care providers do an excellent job in supervising children in a day care centers, some child care providers are just in the wrong field of work, lack common sense, and often put their own needs and selfishness over the best interests of the children. There have been a number of reports across the United States of abuse and neglect in day care centers. One recent report involved a Fort Worth area day care center Heart2Heart Montessori Academy. It was reported by a various news and media outlets that a child was duct tapped down to a mat during nap time while wrapped inside a blanket. The child was only 3 years old. The photographs that circulated around town and through the Internet are quite disturbing especially considering that the child was enrolled in a licensed day care center charged with the safety and well-being of this young child. You can read more about this case at 3 Year Old Duct Taped to Mat in Blanket – Fort Worth Texas.
What if a child is improperly restrained and abused at a day care center? There are three basic legal proceedings that may result from such acts including but not necessarily limited to the following:
1. Criminal Proceedings. If the local district attorney's office and law enforcement believe that the acts were intentional and / or reckless in nature, a child care worker can be arrested and duly prosecuted for his or her criminal acts. The burden in these cases will be upon the State to prove beyond a reasonable doubt that the elements of a crime as defined by State Law were met and proven by the presentation of the evidence. As a result of a criminal proceeding, a person may be assessed a fine and a time period of probation and / or incarceration.
2. Administrative Proceedings. A day care center may be subjected to fines, licensure probation and suspension, and / or other penalties by the State agency charged with the licensure and regulation of the day care center. In these proceedings, jail time or prison time is not part of the administrative case. In addition, compensation for the victim is not typically addressed through these proceedings.
3. Civil Claim and / or Litigation. A parent of an injured child can seek compensation for the damages or injuries caused by the improper restraints and abuse. If there are no serious physical injuries resulting from the bad acts, it may prove difficult to show the extent of damages or emotional harm caused to the child especially if the child is very young. Furthermore, it may be quite challenging to show the lasting impact of the restraints and / or abuse without the benefit of expert testimony from a mental health counselor, therapist, or other professional who has evaluated the child over a time period following the incident.
It is important for a parent to seek legal advice to determine the applicable rights of the injured child. There are many moving parts to representing a child in cases of this nature. As such, it is important to contact a Child Injury Lawyer as soon as practicable to discuss the potential case and the recommended acts and documents that will be needed to move forward with the case.
The book – The ABCs of Child Injury – Legal Rights of the Injured Child – What Every Parent Should Know – has chapters on Day Care Center Injuries, School Injuries, Playground Injuries, and other topics. You can get this book for free at The ABCs of Child Injury.