By David Wolf, Attorney
Published by Child Injury Lawyer Network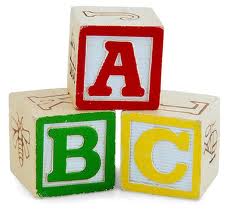 In Indiana and other States, day care providers have a duty and responsibility to provide reasonable and necessary supervision of children enrolled in the day care program. Some of these duties and responsibilities are specifically listed in laws, ordinances, regulations, and guidelines. Some are set forth by the day care center and / or its parent company itself. In many instances, when there is not a specific law or regulation in place as to a particular supervision challenge, some duties and responsibilities arise from the situation itself. Due diligence and common sense can go a long way to protect children and prevent the untimely and preventable injuries and deaths that take place too often in day care centers in Indiana and other States.
In Michigan City, Indiana, a lawsuit was filed against Tricia Playhouse and its owner, Tricia Calvin, for the wrongful death of a 5 year old boy who was enrolled in the day care center program. It was repoted that the 5 year old died of asphyxiation when a jump rope became wrapped around the child's neck during play on the playground. The lawsuit alleges that there was a lack of reasonable supervision during the time period that this child was in the playground. You can read more about this lawsuit and tragic death at Lawsuit Filed in Michigan City, Indiana – Day Care Center – Wrongful Death. The lawsuit was filed in LaPorte (Indiana) Circuit Court.
Here are some of the issues that may arise in this kind of case:
What kind of supervision is required by Indiana rules, regulations, and ordinances?
What were the policies and procedures of the day care center?
Is the presence of a jump rope a dangerous around around small children?
How many day care child providers were present at the facility?
How many children were being cared for by the day care center providers?
Was the death preventable with reasonable supervision?
Did the day care center have insurance in place at the time of the incident?
What was the amount insurance coverage in place?
Was there any other reason for the cause of death other than the incident?
Certainly, there are many details to a case that are not reported in a newspaper or even published as part of the public records in the court file. Each side has the right to be represented by an attorney. Furthermore, if an amicable settlement cannot be reached, there is a right to a trial by a jury and / or judge. There are many cases that should be resolved quickly out of due respect to the grieving parent and family. If a death or injury is clearly preventable by following rules or just common sense on behalf of the day care center, reasonable efforts should be taken by the day care center and / or its insurance carrier to resolve the matter. Often, there is a lack of sufficient insurance coverage or no coverage at all to compensate the parents for the tragic and preventable wrongful death of a child.
The book – The ABCs of Child Injury – Legal Rights of the Injured Child – What Every Parent Should Know – has chapters on Day Care Center Injuries, Medical Bills and Payments, Playground Injuries, School Injuries, and other topics. You can get this book for free at The ABCs of Child Injury.