By Scott Zahler, Attorney and David Wolf, Attorney
Published by Child Injury Lawyer Network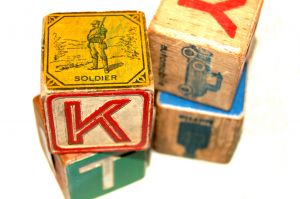 In Georgia and other States, there are a number of day care centers that operate without a license in place which means that there typically is a lack of oversight by government entities of these facilities. Some unlicensed facilities actually provide decent child care and supervision; however, it is a risky venture to put a child in an unlicensed day care center. For starters, the operators of the day care center are already breaking rules by opening up the day care center. If one rule is broken, there is a strong probability that many rules are broken. This, in turn, can lead to unsafe and dangerous conditions being rampant at an unlicensed child care facility.
If a child is injured at an unlicensed day care center, there can very well be a legal case to pursue against the operators and owners of the facility. The fact that the facility is unlicensed will make the owners and operators look bad in front of any judge and jury. From a practical standpoint, there may be a problem pursuing a case or claim against the owners and operators of the facility. If the owners and operators failed to get proper licensure, it is highly unlikely that there is liability insurance in place. A facility that cuts corners is a facility that will cut more corners. In other words, if there was no effort to get a license, then there probably will not be any effort or funds provided for liability insurance.
A lawsuit or claim can still be pursued even if there is no liability insurance; however, from a practical standpoint, there will be collectibility issues against most day care centers that do not have liability insurance.
If a child is injured in an unlicensed facility, a parent should consider reporting the facility to the State authorities to conduct an investigation. In addition, a parent should contact a Child Injury Lawyer for advice, consultation, and possible legal representation. The book titled – The ABCs of Child Injury – Legal Rights of the Injured Child – What Every Parent Should Know – has chapters on Day Care Center Injuries, School Injuries, Automobile Accidents, and other topics. You can get this book for free at The ABCs of Child Injury.
In Savannah, Georgia, it was recently reported that an unlicensed day care center was closed down and that the operators were arrested. It was reported that children at the facility were, at times, left at the facility without adult supervisor. You can read more about this story at Unlicensed Day Care Center Shut Down by Authorities in Savannah, Georgia.