By Andrew Baker, Attorney and David Wolf, Attorney
Published by Child Injury Lawyer Network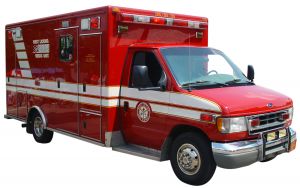 Children enjoy driving or riding in Go-Karts / Go-Carts in neighborhoods, amusement parks, and other areas. While it can be quite fun to ride in a Go-Kart, it can also be quite dangerous. It is impractical to be able to prevent every injury that could result from the use of Go-Karts / Go-Carts; however, many injuries and incidents could be prevented or lessened from keeping in mind the following:
What is the recommended age level for use of the Go-Kart?
What is the recommended height – weight (minimum / maximum) for the Go-Kart?
Is the Go-Kart being well maintained, inspected, and repaired?
Is the driver and rider using proper helmets?
How many riders are recommended by the manufacturer?
Is the Go-Kart being driven in a proper area / terrain?
Is parental supervison being provided during the use of the Go-Kart?
Has a parent authorized each child to use or ride the Go-Kart?
In 2000, the CPSC (Consumer Product Safety Commisson) reported on a 10 year study that was conducted as to the injuries related to Go-Kart use. The study reported on the occurence of injuries, age ranges of children injured, and the deaths related to Go-Karts accident. You can read more about this study at Go-Karts Related Injuries and Deaths to Children.
In Leonardtown, Ohio, it was reported that a three year old child was injured in a Go-Kart accident. See Child Injured in Go-Kart Accident. The news report did not contain much in the way of details; however, the story is a good reminder of the dangers of Go-Karts in general and the importance of safet precautions.
The book titled – The ABCs of Child Injury – Legal Rights of the Injured Child – What Every Parent Should Know – has chapters on Automobile Accidents, Day Care Center Injuries, School Injures, Theme Park and Attraction Injuries, Medical Insurance and Treatment, and other topics. While the book does not have a chapter per se on Go-Kart accidents, the book has information that could be applied to a variety of cases and injuries include those related to Go-Kart accidents. You can get this book for free at The ABCs of Child Injury.