By David Wolf, Attorney
Published by Child Injury Lawyer Network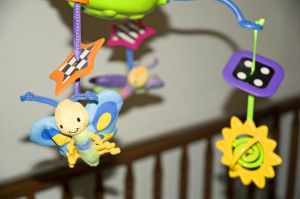 In day care centers, children should be supervised in a safe, clean educational environment. It is vital that the day care center maintains its furniture, facility, and playground in good working order. Furthermore, it is important that day care centers replace or remove furniture including bedding / cribs that may present a danger to children enrolled in the day care center.
The Consumer Product Safety Commission (CPSC) requires that day care centers meet the same standards that are currently in place for manufacturers and retailers of cribs. The safety standards went into effect for day care centers / child care centers on December 28, 2012. These standards had previously gone into effect for retailers and manufacturers in June 2011. Here are some highlights as to these standards:
*Cribs in day care centers are no longer permitted to have drop-sides.
*Crib slats / supports need to be stronger.
*Mattress supports need to be stronger.
*Higher quality hardware is required.
These CPSC standards apply to the following:
*Day care centers that are non-residential facilities;
*Pre-schools that are non-residential facilities;
*Home child care centers that provide care for other children for a fee;
*Church child care facilities that operate for a fee; and
*Licensed and unlicensed day care / child care facilities.
One of the reasons for these regulations and recommendations is due to the risk of children in older model and / or damaged cribs. The CPSC reported that 32 infants were strangled or otherwise suffocated from 2000 through 2010 in poorly designed cribs. You can read more about these regulations at CPSC Regulations for Day Care and Child Care Centers – Cribs.