By Scott Zahler, Attorney and David Wolf, Attorney
Published by Child Injury Lawyer Network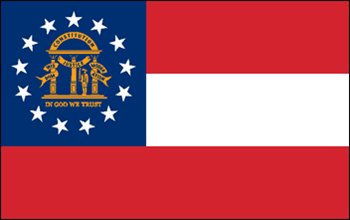 When selecting a Georgia day care center, it is important for parents to obtain and review information regarding the day care center. While prior records and surveys do not insure that a child will be kept safe, it is helpful to review these documents and information to make an informed decision as to the selection of a day care center. Once a child is enrolled in a day care center, parents should continue their due diligence of evaluation, review, and inspection of the day care center. Parents should visit frequently and at different times of the day. Parents should take the time to get to know the administrators and staff members at the day care center. When possible, it is also helpful to befriend other parents to share information and observations of the day care center.
When a child is injured at a day care center, there are often many challenges for the concerned parent. A child injury lawyer can assist a parent with these issues that may include medical bills, medical treatment, damages, compensation, legal rights, and other matters. Contact a Child Injury Lawyer for the advice and representation that your injured child deserves.
Here are some things parents can do regarding the selection and continued use of a Georgia day care center for the care and supervision of the child:
1. Day Care Center License. Ask to see the day care center license and continue to do every quarter or semi-annually to make sure that the day care center license is current and in good standing.
2. Day Care Center Policies and Procedures. Most reputable day care centers will have written policies and procedures for the facility. Ask the director or administrator of the facility for these written policies and procedures.
3. Staffing Records and Background Checks. While these records may not be made available to you, it makes sense to ask the facility what background checks are completed on staff members at the facility.
4. Survey and Inspection Records. If the day care center is one that is periodically inspected by the State of Georgia then there will be records on such inspections and surveys. While it is not necessarily a problem if the facility gets random citations, it is good to know what problems or deficiencies have been cited by the State of Georgia.
5. Parent Visits and Volunteers. To get an up close view of the day care center and find out more about its inner workings, it makes sense for a parent to spend some time at the day care center. If possible, volunteer periodically at the day care center. This will give you time to get the know the teachers and staff a little better.
In addition to the above, there is an online resource that is available for parents with children in or about the enroll in a Georgia day care center. The Department of Early Care and Learning has maintained data and scoring records for day care centers under their authority and supervision. See Georgia Day Care Center Scores.
Another resource available for parents is the book – The ABCs of Child Injury – Legal Rights of the Injured Child – What Every Parent Should Know. This book has chapters on Day Care Center Injuries, School Injuries, Playground Injuries, and other topics. Get this book for free at The ABCs of Child Injury.