By Jonathan Safran, Attorney and David Wolf, Attorney
Published by Child Injury Lawyer Network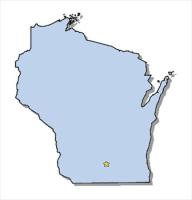 In Wisconsin and other States, school children often times attend field trips organized by the school. In most instances, the field trip is well run and organized. School officials, teachers, and volunteers are put in place to make sure that the children are properly supervised during the field trip. It is vital that children are supervised during transportation and at the field trip site location. A news story was reported about an incident that took place on a field trip in Wayne, Wisconsin. It was reported that a mother attending the field trip was found in the bathroom unconscious and surrounded by drug paraphernalia. A criminal background check was previously completed the the Kewaskum School District and did not identify any prior criminal activity by this parent. It was reported that this was an isolated incident. If a parent or volunteer has not prior criminal record, there does not appear to be any prior notice to the school about the potential problems that could be created by a parent like this supervising the children. Fortunately, no children were injured or hurt due to any issues with supervision but the potential is there anytime that a parent, volunteer, or teacher is impaired by the use of drugs or alcohol. See Parent Chaperones on Field Trips – Wayne, Wisconsin.

Children are often times injured as a result of improper supervision at a school, playground, day care center, and other locations. When a child is injured, it is often times helpful to contact a Child Injury Lawyer to discuss the legal rights of the injured child and the legal responsibilities of the school, day care center, and other child care providers.