By Jonathan Safran, Attorney and David Wolf, Attorney
Published by Child Injury Lawyer Network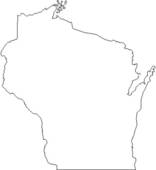 According to a report released by the Wisconsin Child Death Review Counsel, a total of 1,556 children died in Wisconsin between 2007 and 2008, about one-fourth of these deaths were preventable. Among the top five causes of children fatalities were motor vehicle and other transport crashes; asphyxia; homicide; drowning and poisoning. Combining the 308 accidental deaths with the 63 homicides and 31 suicides made up 26.1% of all child deaths within the state.
Because of the shocking number of preventable deaths that occurred, the WCDRC report in collaboration with Children's Health Alliance of Wisconsin, the Injury Research Center and the state Department of Health Services found the following preventative measures:
Crashes
– Of the deaths recorded, most were passengers and only half used safety restraints. Among the common risk factors were speeding, recklessness, and drug or alcohol use.
– Preventative measures: enforce child safety restraint laws; and alcohol ignition interlocks and tougher drunken driving laws.
Asphyxia– Of the asphyxiations recorded most were unintentional, most children suffocated and most of those children who did suffocate were younger than 1-year-old. Bed sharing was a factor in 80% of all the reported asphyxiations cases.
– The safesty way for infants to sleep is on their backs, alone, in cribs or bassinets and without blankets, bedding and toys.
Homicide
– Of the 63 homicides reported, 36.5% were younger than 1-year-old. The second highest, 33.3% were between the ages of 15 and 17.
– Most perpetrators were the victims' biological parents. The most common weapon used on infants was the perpatrators body, among teens it was a firearm.
– It is recommended to focus on child abuse awareness.
Drowning
– Of the 29 reported drownings, one-third of the child victims were between the ages of 1 and 4-years-old.
– Bathtubs, pools and spas were the most common areas for drowning incidents.
– Prevention tips include proper adult supervision at all times.
Poisoning
– Most of the 29 poisoning incidents occurred in teenagers between the ages of 15 and 17-years-old.
– Non-medical use of prescription drugs was the leading cause of poisoning.
– Opiods were the most commonly abused prescription drug.
– All drugs should be kept in childproof cabinets, parents should be aware of the medications guests (neighbors, grandparents, etc.) are bringing into the home, dispose of all unused or expired medications and monitor a child or teen's use of prescription drugs.
By spreading awareness of preventable deaths and slightly changing one's behavior many youth lives can be saved. If you would like to read more on this topic please see Wisconsin child death study shows a significant portion were preventable.