By David Wolf, Attorney
Published by Child Injury Lawyer Network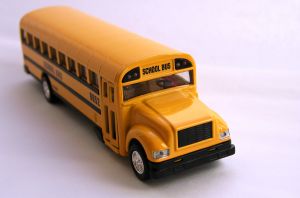 Police in Richmond, Wisconsin reported that a school bus driver was arrested for intoxication. The school bus driver was transporting 43 children at the time of the incident. In Wisconsin, the legal limit of intoxication for commercial drivers is .04. Fortunately, no children were injured as a result of the bus driver's drinking. It is quite unsettling to read about such a story. The school district rightfully suspended the driver. It is difficult enough to drive a school bus. No school bus driver should ever get behind the wheel while under the influence of any amount of alcohol. It puts our children at undue risk for personal injuries and even death.
You can read more about this story at
>Wisconsin School Bus Driver DUI (Driving While Under the Influence).