By John Jensen, Attorney and David Wolf, Attorney
Published by Child Injury Lawyer Network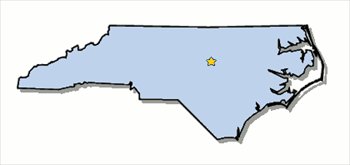 In Walkertown, North Carolina, a 6 year old boy (Mason Kenerly) fell 25 feet in a well. The incident took place in Forsyth County, North Carolina. Fortunately, the child was rescued from the well and was able to return home to his family. In many instances, the child is not so lucky to get rescued. For more information regarding this story – see North Carolina Boy – Age 6 – Rescued from Well After Falling 25 Feet.
Children are curious and seek adventures and explorations every chance that they get. Unfortunately, children often times suffer serious personal injuries when they are curious and lack the good judgment to stay out of danger. Because it is well known that children are curious and get into dangerous situations, day care providers, teachers, babysitters, parents, neighbors, and other responsible adults should use their best efforts to supervise children and monitor their activities. While it is impossible to prevent every single incident causing injury, supervision and safety precautions can help prevent the frequency and number of incidents leading to serious personal injuries to children.
In many States, there is a well known legal concept called "Attractive Nuisance" which means that children are lured to certain areas. These include pits, electrical equipment areas, ponds, lakes, and swimming pools. It is important that landowners use reasonable efforts to secure the area and put enclosures in place when feasible to keep children away from these potentially dangerous areas.
The book titled – The ABCs of Child Injury – Legal Rights of the Injured Child – What Every Parent Should Know – has chapters on Damages / Compensation, Water Parks and Swimming Pool Injuries and Drownings, Homeowner's Insurance and other topics. You can receive this book for free at The ABCs of Child Injury.