By Scott Marks, Attorney & David Wolf, Attorney Published by Child Injury Lawyer Network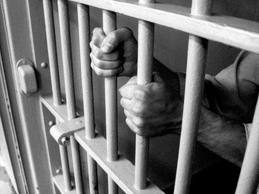 An emotional bond often develops between a teacher and their students. Especially during the adolescent years, teens often confide in their teachers and consider them to be a role model. However, some adults may take advantage of that special bond if a child is vulnerable.
In El Cajon, California, a karate instructor was sentenced to 26 years in California State Prison for allegedly engaging in a 10 month sexual relationship with one of his male students. The perpetrator was Eric Dylan Protas, 38. Protas was also required to register as a sex offender. John Philpott, the Deputy District Attorney said that the defendant molested the victim from August 2009 to May 2010, when the boy was 13 and 14.
The victim testified at trial about his sexual encounters with Protas, the owner/operator of the Allied Gardens School of Martial Arts on Waring Road. The boy testified that he first met Protas in an after school program when he was in kindergarten, and later began taking martial arts classes at the studio when he was older. The boy also said that he confided in Protas, which launched a personal relationship in which they got together almost every day.
The family said they are satisfied with the sentence given to the California karate teacher. The victim's uncle, Jeff Krebs, said "Twenty-six is enough to keep him (Protas) away, keep the rest of the community safe. It is not so much a punishment, but keeping him out of the community. I think we're satisfied with that." For more information on this topic, see karate teacher gets 26 years for sex with student.