By David Wolf, Child Injury Lawyer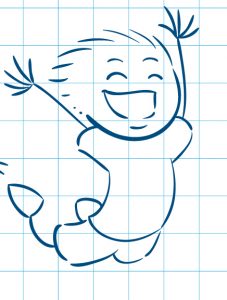 There are a number of businesses in communities that not only anticipate that children will visit but encourage children to visit.  However, these same businesses fail to put safety precautions, rules, protocols, and staffing in place for the protection of the children who visit the trampoline park.  As a result, children are often injured and required medical care.  If a child is injured as a result of the staff of a trampoline park, a legal case or claim can be pursued on behalf of the
injured child.
It has been reported that children under the age of 6 years old are at the highest risk of injury than other children and adults.  Furthermore, because of coordination issues, many child safety advocates recommend that toddlers stay off on trampolines and especially those with other larger and older children at play.  It is well known that children have poor safety awareness.  Without proper safety precautions and adult supervision, children are often injured at trampoline parks and bounce house locations.
When a child is injured at a trampoline park, the business can be liable or responsible for compensating the child for personal injuries.  In most states, there are four basic elements to establish for a negligence or a personal injury case as follows:
1 – Duty
2 – Breach of Duty
3 – Causation
4 – Damages
There was be proof, evidence, and / or testimony to show that the business had a duty of reasonable care that was breached and this, in turn, caused the personal injuries.  Here is an example that can illustrate the elements. Let's say that a 7 year old child is bouncing at a trampoline park.  He is bouncing on his own and doing fine.  Then, two older boys, who were horsing around, came and started jumping in the area where the 7 year old was jumping.  For 10 minutes, the older boys were taking some big jumps which caused the 7 year old boy to fall. There were no supervising employees in the area and nothing to prevent or stop the other boys from jumping in the area or from jumping so high.  One of the older boys fell on the 7 year old and the 7 year old sustained a fracture to his leg.  Fire rescue came to the scene and the 7 year old was taken to the hospital for surgery.
Under the above facts, there could be a claim or case against the trampoline park since the elements of a cause of action can likely be established.  Of course, each trampoline personal injury case must be evaluated on its own facts and merits.  It should also be noted that just because an injury takes place at a business like a trampoline park – it does not automatically mean that there is a case or claim to pursue.  Again, the elements of a case must be established on behalf of the child.
David Wolf
is a personal injury attorney, advocate, and author who has dedicated his 26 year legal career to the protection and enforcement of the legal rights of children.  David Wolf offers a Free Consultation on all personal injury cases involving those involving a trampoline park,
amusement park
, theme park, day care center, school, or summer camp. He is the author of 11 books that focus on personal injury issues and matters.  David is the author of the book titled –
The ABCs of Child Injury – Legal Rights of the Injured Child – What Every Parent Should Know.
This book has chapters on Amusement Park and Theme Park Injuries, Water Park and Swimming Injuries, Day Care Center Injuries, Automobile Accidents, and other topics.  You can get this book for free at
The ABCs of Child Injury
.