By David Wolf, Child Injury Lawyer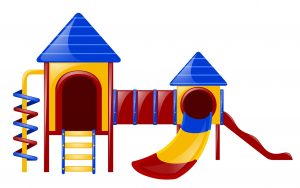 In Oregon and other States, there are dangers in day care centers. Certainly, having a license is a good "sign" for a day care center. That means that the day care center has complied (in most cases) with the State's minimum mandatory requirements and otherwise has acted in a manner that has enabled the day care center to maintain its license and ability to operate as a facility in good standing.  However, it should be noted that a day care center license does not mean that a day care center is an absolutely safe haven for a child enrolled in the program.  The truth of the matter is that day care centers and its employees have an ongoing duty and responsibility to provide constant and reasonable supervision of the children under the care of the day care center.
It was recently reported by Oregon media sources that there are dangers in Oregon day care centers.  There were a number of examples noted in the article including a day care center that allowed an autistic child to walk out of facility and into the potential harm of traffic, another day care center that allowed a young child to play on a climbing wall with a lanyard on the child both of which presented a significant risks of handling, a fall, and asphyxiation.  There are other examples mentioned in the article as well.  You can read more about the dangers in Oregon day care centers along with comments about the regulations that have become somewhat stagnant at
Dangers and Risks of Personal Injuries in Oregon Day Care Centers. 
This raises the question: Does the fact that a day care center have a license ensure the safety of a child? The simple answer to this question is "No".  Certainly, it is better if a day care center follows the rules and regulations that qualifies the day care center for a license; however, having a license in place does not by any means ensure the safety of a child.  Day care centers and staff members must be alert, attentive, caring, and ready to act any any moment.  Being a child care provider, while it may not pay the most in the form of wages, is among the most important jobs in the community.  Just a few minutes or even seconds of inattention can at times lead to serious personal injuries and even the death of a child.
A common problem in day care centers and child care centers involves the use of mobile phones and tablets during the work day for personal and recreational purposes.  For instance, let's say a child care workers is assigned to watch the children on the playground.  The child care worker decides to multi-task by browsing through Facebook and watch the children at the same time. Bad idea.  This distracted form of supervision can and does lead to serious personal injuries.  It is well-known that children (especially toddlers and young children) lack safety awareness. Because of this, it is best to have supervision in place that is free from distractions and mobile devices except for business related communications.
David Wolf
is an author, advocate, and attorney for children and their families.  He is the author of 11 books including the book titled – The ABCs of Child Injury – Legal Rights of the Injured Child – What Every Parent Should Know.  You can get this book for free at
The ABCs of Child Injury.
  The book covers a variety of topics including School Injuries, Day Care Center Injuries, Automobile Accidents, Dog Bite Injuries, Shopping Mall Injuries, Water Park Injuries, Theme Park and Amusement Park Injuries, and other topics.