By Kevin Leach, Attorney and David Wolf, Attorney
Published by Child Injury Lawyer Network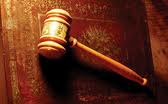 Facebook is one of the most popular sites in the world, claiming over 400 million users. It is a great way to stay in touch with friends and family, but headlines suggest that minors may become victims of sexual solicitation from fake "friends."
In Louisa County, James A. Dollins of Gordonsville, Virginia was indicted on charges of electronically soliciting minors for sex and soliciting child pornography. According to a criminal investigation, Dollins, 42, pretended to be a 19-year-old University of Virginia female college student and asked boys to send him naked pictures on Facebook.
According to investigators, a parent called the Louisa Sheriff's Office and claimed that a 19-year-old UVA student contacted her son and asked the child to text "her" nude pictures of himself. An investigation revealed that the 19-year-old female was a persona created by Dollins. A search of Dollins home linked discovered items and documents to the fake profile of "Kelly Redkin." Investigators said that Dollins had been soliciting several teenage boys for sex and nude pictures in Louisa, Henrico and Chesterfield Counties, starting in 2010.
Dollins was initially charged with two counts of solicitation for child pornography in June. The additional indictments were issued recently by a Louisa Grand Jury. For more information on this topic, see Police: Man poses on Facebook as Virginia college coed, contacts teenage boys for porn and sex.