By John Jensen, Attorney and David Wolf, Attorney
Published by Child Injury Lawyer Network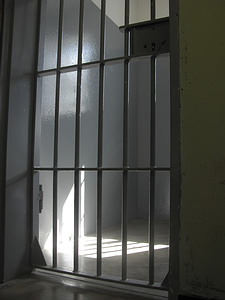 A former Asheville, North Carolina day care worker has been sentenced to at least 19 years in state prison. 46-year-old Michael Roy Carter began molesting a girl when she was 3-years-old, the abuse continued for almost a decade. According to the lawsuit, Carter's attention was drawn to the victim recently after she was enrolled at Rainbow Child Care in 1989, an Asheville day care center that is no nonexistent. The lawsuit claims Carter would take the victim into the bathroom, fondle her, performed a sex act on her and forced her to perform one on him. The suit also names Carter's wife, Angela P. Carter, and his parents, who owned the center. The suit alleges each conspired with Carter to hide his serial abuse of the children at the center. Carter would persuade the victim's mother to allow her to stay over night with Carter at his home he shared with his wife. The lawsuit alleges Carter began to molest and rape the victim when she was about 11-years-old. Once the victim reached the age of fourteen, she ceased contact with Carter to develop relationships with friends, fellow students and her peers. Carter continued to contact the victim via email and telephone calls. According to the lawsuit, one email stated, "I still love you more than anything … I know in your heart you still care but I don't understand why we can't talk." The victim began to seek counseling for sexual abuse in September 2008. Through her extensive therapy, the victim finally reported the abuse to police, which prompted the investigation and, ultimately, Carter's arrest and criminal conviction. The facility was shut down in the early 1990s, however records don't indicate the reason it closed. Carter pleaded guilty to one count of first-degree statutory rape. Carter was sentenced to 230-285 months in state prison and will be required to register as a sex offender after his release from prison. For more details please read Former Asheville day care employee gets 19 years after serially abusing a child at the care center.