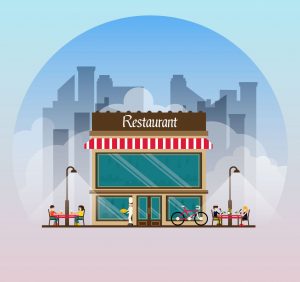 There are common types of personal injury accidents or incidents that take place just about every day in any given geographic region – playground accidents, automobile accidents, bicycle accidents, and day care center incidents.   Then again, there are the not so common incidents that seem to be rare or one of a kind incidents.  Whether an accident or incident is common or rare, the same elements apply to establish a legal case or claim against another person, business, property owner, or government entity.  Here are the elements:
Duty;
Breach of Duty;
Causation; and
Damages
When evaluating a potential case or claim, the concepts of reasonableness and foreseeability play key factors.  Was the incident foreseeable?  Through reasonable efforts, could the danger have been removed?  Should warning signs have been posted?  Could fencing and / or locks have prevented the incident?
There was a somewhat unusual incident that was reported in Auburn, Alabama.  It was reported that a child got stuck in an oil trap.  She had been missing for just a few minutes.  It was reported that the child was on or near property managed by Bruster's Ice Cream.  The area was described as an oil trap.  An oil trap or grease trap is used by restaurants and other businesses to collect grease so that it does not get into the sewer lines.  Grease and oil can build up and cause blockages if not collected in oil traps / grease traps.  Tragically, the girl got stuck in the oil trap and essentially drowned in the area.  There will be an investigation into the incident.  When a child is expected to be in or near an area, the laws of attractive nuisance can come into play.  The analysis is whether the child may be drawn to a particular area out of curiosity, carelessness, or immaturity.  If so, does the area in question pose a danger to the child? In many instances, a simple lock or fence can keep child out of a dangerous area.  This includes water ways, retention ponds, electrical areas, and other areas in which a child may wander into the area and suffer personal injuries and even die. You can read more about the incident in Auburn Alabama at Child Dies After Falling in Grease Pit.
If a child suffers personal injuries or dies as a result of the negligence a person, business, or government entity, a case or claim can be pursued on behalf of the injured child and the parents of the injured child.  David Wolf is a child injury lawyer who handles personal injury cases including those related to negligence and attractive nuisances.  He is the author of 11 books including the book titled The ABCs of Child Injury – Legal Rights of the Injured Child – What Every Parent Should Know. This book has chapters on Medical Care – Medical Bills, Damages – Compensation, Automobile Accidents, Day Care Center Injuries, School Injuries, Park and Playground Injuries, Theme Park and Amusement Park Injuries, Stores – Shopping Center – and Mall Injuries, Homeowner's Insurance, Dog Bite Injuries, Swimming Pools – Water Parks – and Other Bodies of Water, and Child Abuse and Neglect, Sports – Recreational Injuries. You can get this book for free at The ABCs of Child Injury.