By Jonathan Safran, Attorney and David Wolf, Attorney
Published by Child Injury Lawyer Network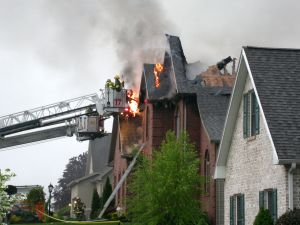 The good news is that in Milwaukee, Wisconsin fire deaths have dropped this past year in comparison with years past. An article reported in the Milwaukee Wisconsin Journal Sentinel reported on the improved statistics as to fires in Milwaukee, Wisconsin at City of Milwaukee Fire Deaths Dropped in the Year 2008.
The bad news is that fires continue, with often tragic results, especially as it relates to children personal injuries and death. Although lawsuits and legislation over the years have lead to changes in the lighter industry, it is still an all too common story when fires are started by children playing with lighters. Within the past week or so there has been yet another fire involving a child playing with a lighter in southern Wisconsin, this time luckily not resulting in a death, however, the dangers are still there and often times result in serious injuries including catastrophic burn injuries and deaths.
Parents and care givers must be even more careful these days due to the proliferation of novelty cigarette lighters shaped like toys, cartoon figures and other items attractive to children. According to the U.S. Consumer Product Safety Commission, children under the age of 5 cause more than 5,000 residential fires resulting in approximately 150 deaths and more than 1,000 injuries every year.