By David Wolf, Attorney
Published by Child Injury Lawyer Network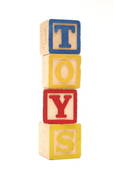 Due to safety concerns, Fisher Price is recalling more than 10 million toys and high chairs in the United States and Canada. According to the U.S. Consumer Product Safety Commission (CPSC), two of the recalled products involved injuries. A majority of the items being recalled is the Fisher-Price Trikes and Tough Trikes toddler tricycles; a total of 7 million were recalled, 150,000 of those being in Canada. The CPSC is aware of 10 reported child personal injuries caused by this toy, 6 of which required medical attention. The problem with the strikes seems to be a protruding plastic key near the seat that children can strike, sit or fall on, leading to injuries that can cause genital bleeding.
Another item recalled as the following: Fisher-Price Healthy Care, Easy Clean and Close to Me High Chairs; more than 1 million were recalled. The CPSC is aware of 14 reported injuries caused by the high chairs, 7 of which required stitches. The high chairs have pegs on the back of them, which are used for storage purposes, however, children are falling on the pegs resulting in cuts and other injuries.
Two other Fisher-Price toys were recalled:
1. Baby Playzone Crawl & Cruise Playground toys; more than 2.8 million were recalled.
2. Fisher-Price Little People Wheelies Stand'n Play Rampway toys; about 100,000 were recalled.
If you would like to read more on the recall and see a complete list of all the toys recalled please see Fisher-Price recalls more than 10 million of its toys in the United States and Canada.
Inez Tenenbaum, CPSC Chairman, stressed that manufacturers of these toys need to emphasize safety into their products before these product reach the shelves of retail stores. Parents should also take the time to read and become familiar with all the toys recalled. The other toys recalled posed choking hazards to children.